Three ways to take part
Vatten2023 is the water and wastewater industry's new meeting place for innovation, inspiration and doing business. It's where you and your colleagues will be able to immerse yourselves in three days packed with new contacts and interactions, news and ideas for the circular solutions of the future.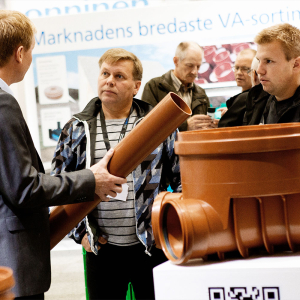 Water Expo
Of course, the exhibition is at the heart of Vatten2023: it's an important and reliable meeting place for buyers, suppliers and the industry as a whole.
Vatten2023 is a must for the entire the water and wastewater industry's. The goal is to attract 175 exhibiting companies. As a visitor, you can find new suppliers, inspiration and exciting solutions. There will be opportunities to network and attend informative seminars.
Businesses
Inspiration
Solutions
Technology
Networking
Seminars
Do you want to participate as an exhibitor?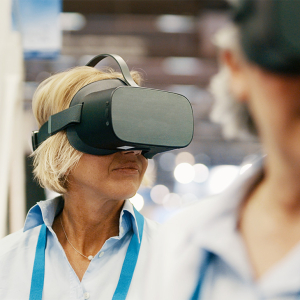 Open stage programme
& activities
The Main Stage is at the centre of the exhibition floor. Its programme focuses on knowledge-enhancing seminars and customer case studies highlighting best practices from the sector and related industries such as agriculture, food, chemicals, pharmaceuticals, mining, forestry and pulp and paper.
The Innovation Stage focuses on innovations, new solutions, and research & development. It is an arena for startups and other players driving development for the water and wastewater sector and industry. This stage is in the innovation area, where companies with new solutions and innovations exhibit.
In the Activity Area you can test products and look at new innovative solutions. We also organise workshops and shorter training courses for small groups.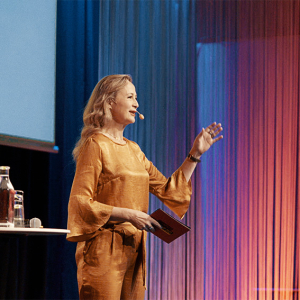 Water Summit
Dialogue is obviously the key to making progress in the industry, to identify the right strategies and achieve an effective transition. It brings researchers and politicians together with decision-makers and customers in the water and wastewater industry.
Areas that will be highlighted during the conference include procurement, skills supply, climate-neutral water, and sanitation in 2030, sustainable solutions, new legal requirements, and investments. The conference is organised in connection with the exhibition.
Conference attendees will learn about strategies, business models and visions for the future presented by keynote speakers and they will be able to network with the industry's decision-makers.
Future outlook
Strategies
Business models
Keynotes speakers
Decision makers
Networking
Come and join us at the arena for the future of water circularity!

Albert Friberg
Sales Executive
+46 (0) 31 708 80 96
albert.friberg@svenskamassan.se

Carmen Brüning
Sales Executive
+46 (0) 31 708 80 92
carmen.bruning@svenskamassan.se

Anki Fagerström
Senior adviser
+46 (0)31-708 82 37
anki.fagerstrom@svenskamassan.se

Annika Persson
Business Manager
+46 (0) 31-708 80 43
annika.persson@svenskamassan.se